Top 20 Places to Take Kids in and around Toronto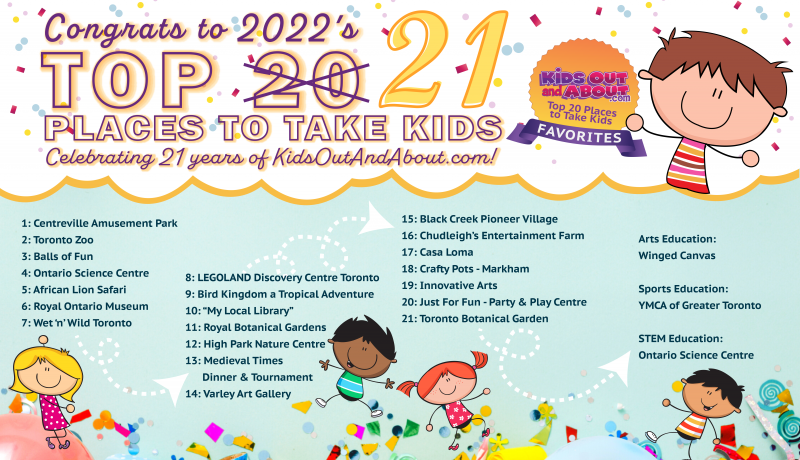 2022's Best Places for Kids in the Toronto area!
Every May and June, thousands of local parents, grandparents, and caregivers weigh in on their favorite local places to take kids. Typically, we showcase the Top 20 winners... but this year, in honor of KidsOutAndAbout.com's 21st birthday (we originally launched in June of 2001), we bring you the GTA's
TOP 21 Places to Take Kids!
Of course, there are literally hundreds of wonderful places to take your kids in our area, not just this year's winners! After browsing the list below, check out our packed daily calendar, see what's happening this weekend, sign up for our weekly e-newsletter, and be sure to visit our Everything that's Free page! Plus we have comprehensive lists of birthday party venues, indoor play centers, classes, summer camps, and lots more!